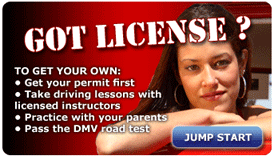 Gain Your California Driver's License With The Best California Driving School
TrafficOnlineSchool.Com Driving Lessons, provided by Drivers Ed Direct driving school, has the most rapidly growing drivers training fleet in West LA. That's already common knowledge for minors across California who have already experienced our teen driver training lessons because they know that no matter where you look, our driving school lessons are without doubt the greatest value available. As demand for our drivers training services keeps rising, we keep enlarging our teen driver training service area. Currently, we instruct driving in West LA and other select areas throughout California.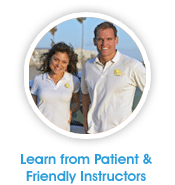 Gain Your California Driver's License With The Best California Teen Driving School
Driving test prep behind the wheel lessons designed to help students pass their actual drivers license examination
Learn all topics of driving a car: fundamental driving information, defensive driving, driver test skills, multi-lane freeway information, and canyon road driving
Join many thousand of satisfied teens in California who have already completed our driver school behind the wheel driving lessons
Driving school lessons by a California DMV Licensed driver school you can put your trust in

Ca Licensed Driving School Driving Lessons At A Cheap Price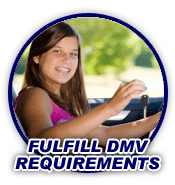 Because TrafficOnlineSchool.Com has elected Drivers Ed Direct as its behind the wheel driving lessons provider, you get the promise of State licensed services and the comfort you are getting the highest quality education for your son or daughter at a fair cost. Furthermore, get driver's training for all the important driver school concepts: fundamental driving knowledge, Defensive Driving, Driving Test concepts, freeway and highway knowledge, and canyon roadway driving. Learn more about each specific behind the wheel driving lessons cost by navigating DriversEdDirect.Com.
Congrats! CA Driver's Education Requirements For Teenagers Can Be Completely Done By Driver's Education Online In California!
If you reside in California, the CA DMV allows you to obtain your Traffic Online School Drivers Ed Completion Certificate on-line with TrafficOnlineSchool.Com.
Approved Driver's Education Partners You Can Count On For Your Teenagers Safety
Our home-study program is powered by the forerunner in the CA Driver's Ed business- DriversEdDirect.Com. When you enroll with CA Driver's Ed, you get entry to top-rate home-study program, fully outfitted with the DriversEdDirect.Com guarantee - the preferred CA accepted home-study teen driving school program available - now that's a home-study Driver's Ed you can put your trust in!
More Reasons CA Teen Driving School Is The Best Decision For Helping Your Loved One Attain A Driving License
Earn Referral Bonuses
In Car Driving Lessons for Select Areas
California DMV Links and Resources
Learn the Rules of the Road

CA DMV Approved Teen Traffic Online School Course in CA
* Price matching for CA DMV Approved Online Driver's Ed only